Products and Landscaping Supplies We Offer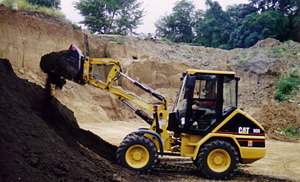 At Kurtz Nursery and Topsoil, it is our goal to provide all of our customers with the best products that are available. That is why we bring you the finest landscaping supplies in bulk, delivered wherever you need in and around the entire St. Louis area. From landscaping contractors to private homeowners, we bring every customer the same great service and top quality landscaping products.
Our goal is to be the foremost choice in landscaping supplies in the St. Louis area. When you choose us, you will receive quality topsoil, mulch, and compost for all of your landscaping, gardening or playground needs. To learn more about our products and what landscaping supplies we can provide, call us at 636-332-1928.
Our Range of Landscaping Supplies: Topsoil, Mulch, Compost, and Sod
At Kurtz Nursery, we offer an array of landscaping products to meet all of your needs. We can deliver all of these products in almost any quantity directly to your home or worksite. If you are interested in our bulk deliveries, you can contact us to get a quote or place an order today.
Here is a look at some of the types of landscaping products that we have to offer: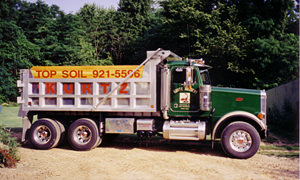 Our Bobcat Services for Landscaping Supplies
In addition to these products and landscaping supplies, we also provide bobcat services to meet your every need. We have a fleet of excavators, back hoes, and many other types of machinery to offer. From residential to commercial projects, our bobcat services can meet all your needs. Services include delivering landscaping supplies, spreading topsoil or mulch, laying sod, and leveling ground using excavators and extra fill dirt.
Choose Kurtz Nursery for Your Landscaping Supplies
You should never have to settle for second best when it comes to gardening products and landscaping supplies. With our wide range of top quality products and our excellent Bobcat services, there is no reason for you to choose any other supplier.
To learn more about our variety of landscaping supplies and how you can place an order, call us today at 636-332-1928. We will be more than happy to answer any questions you may have or to schedule a pickup or delivery.