Premium Topsoil Delivery from Kurtz Nursery and Topsoil in St. Louis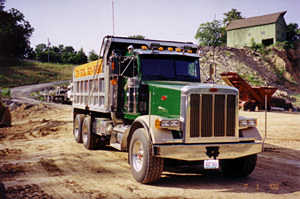 Kurtz Nursery and Topsoil is a respected purveyor of landscape supply materials in St. Louis. We bring you the very best in soils and mulches to meet all of your gardening and landscaping needs. We also offer topsoil delivery throughout the St. Louis area for orders of all sizes, and since we source topsoil from 6 locations around St. Louis, we can offer quicker deliver and lower delivery cost. These sites include Florissant, Chesterfield, St. Peters, Cottleville, Boschertown, and Wentzville.
Top soil is some of the most rich and fertile soil you will find, making it perfect for any gardening or landscaping project. The best part is that topsoil does not use any harmful chemical fertilizers that may harm the environment. It is simply a clean, green way to keep your plants growing healthy and strong.
To learn more about our products or to place an order for topsoil delivery, call us at 636-332-1928 and we will be happy to answer all of your questions.
Complete Mulch, Compost, & Topsoil Delivery & Sales
We offer a wide range of quality products at Kurtz Nursery and Topsoil, and we hope to become your first choice in topsoil delivery. Our soils are some of the best in the state, sourced from 6 locations around St. Louis. Regardless of what your needs may be, we have the perfect landscaping products for you. You can choose from an extensive and customizable range of soils and mulches for your lawn or garden.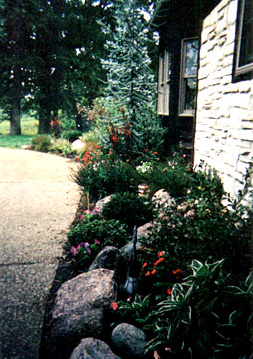 Here are some of the types of topsoil, mulch, and compost that we have to offer:
How Our Topsoil Delivery Can Help Your Garden Grow
Topsoil is a wonderful and natural way to keep your garden healthy and fertilized. Here are some of the benefits of our topsoil delivery services:
Reduced soil erosion
Increased life for your plants
Retention of nutrients
Improving soil quality overall
As our topsoil delivery service brings all these benefits right to your door, why go anywhere else? If you are located in and around the St. Louis area, we are your number one source for much, compost, and topsoil delivery in the area.
Why Choose Us for Your Topsoil Delivery Needs?
At Kurtz Nursery and Topsoil, we have been in the business of topsoil delivery since 1925, when the company was founded by Richard Kurtz under the name Clayton Landscape Supply. Today, we are in the fourth generation of this family-owned business, and we still hold ourselves to the highest quality.
Whether it is for a school, a government building, a landscaping contractor, or a residential homeowner, our topsoil delivery meets all of your needs. We can deliver orders of all sizes or you can schedule a pick up from our location. To learn more about our products or to schedule topsoil delivery, call us now at 636-332-1928.